The Classic Suites welcome you in a warm ambiance with the presence of stone, wood, and warm forest-inspired colors. Their level of comfort provides everything you need to experience unforgettable moments, including the "SAVOIR BED" mattress, designed in an ancestral manner to promise you a wonderful sleep. With a spacious 30 square meters, these rooms are perfect for couples looking to enjoy a relaxing time in the soothing whirlpool bath. The adjoining seating area and minibar included in the room offer you additional space during your stay.
Lounge and relaxation area
Minibar (tea, coffee, soft drinks…)
Welcome tray (tea, coffee, water)
Frequently asked questions
If you wish to relax in a large bath, I recommend choosing from the Classic Suites, the Nature & Forest Suites, or the Top Suite. These room types usually offer spacious and luxurious bathing areas, such as deep soaking tubs or whirlpool baths, allowing you to fully unwind.
The rooms should be vacated by 11 AM for check-out. However, for an additional fee of 50€, you can choose a late check-out option and stay in the room until 1 PM.
The rooms are available from 3 PM for check-in. However, for an additional fee of 50€, you can opt for an early check-in and access the rooms from 1 PM.
All rooms have a minibar included or available for an additional fee, depending on the room type, except for the Classic Double Rooms which do not have a minibar.
All suites include bath sets. If not, they can be rented for an additional fee of 22€ per person.
Not all rooms have sufficient space for this. We recommend contacting our receptionists or choosing the Superior Double Room or the suites, which provide a comfortable space for this request.
The Classic Double Rooms and Superior Double Rooms do not have air conditioning, however, all other rooms are equipped with air conditioning.
Enhance your stay
Unforgettable memories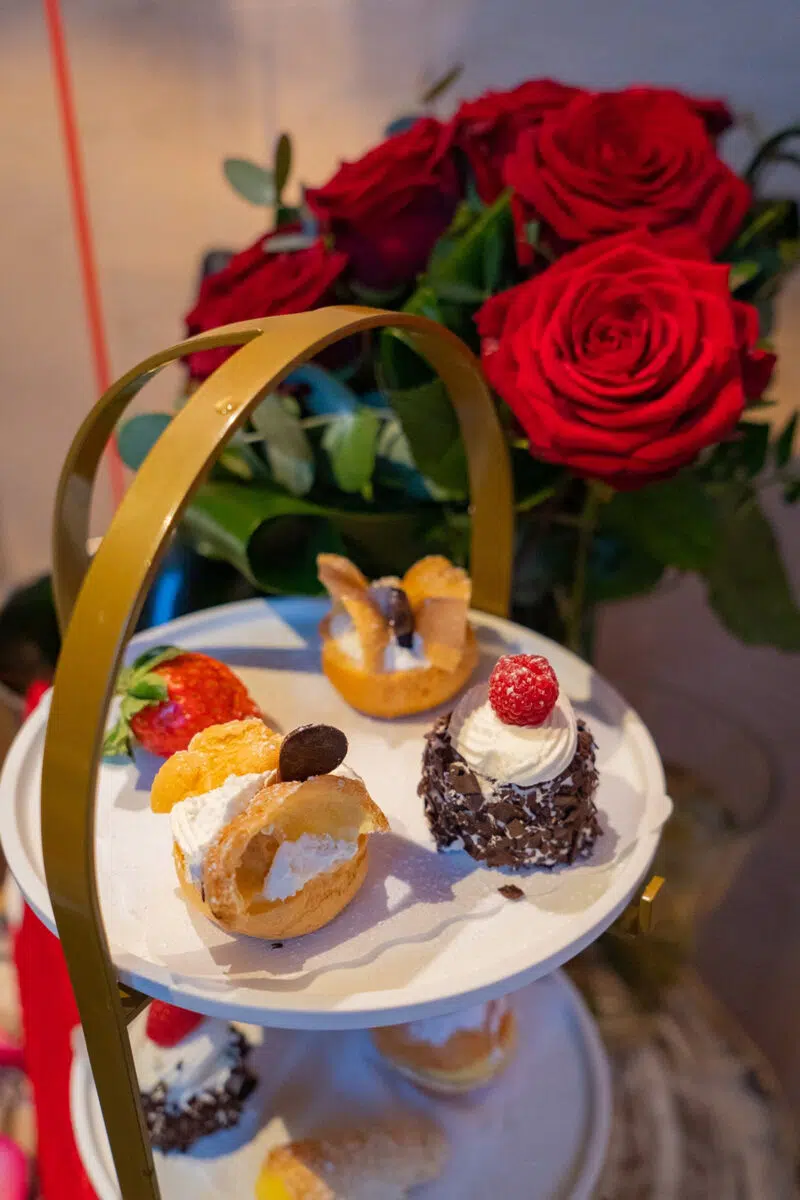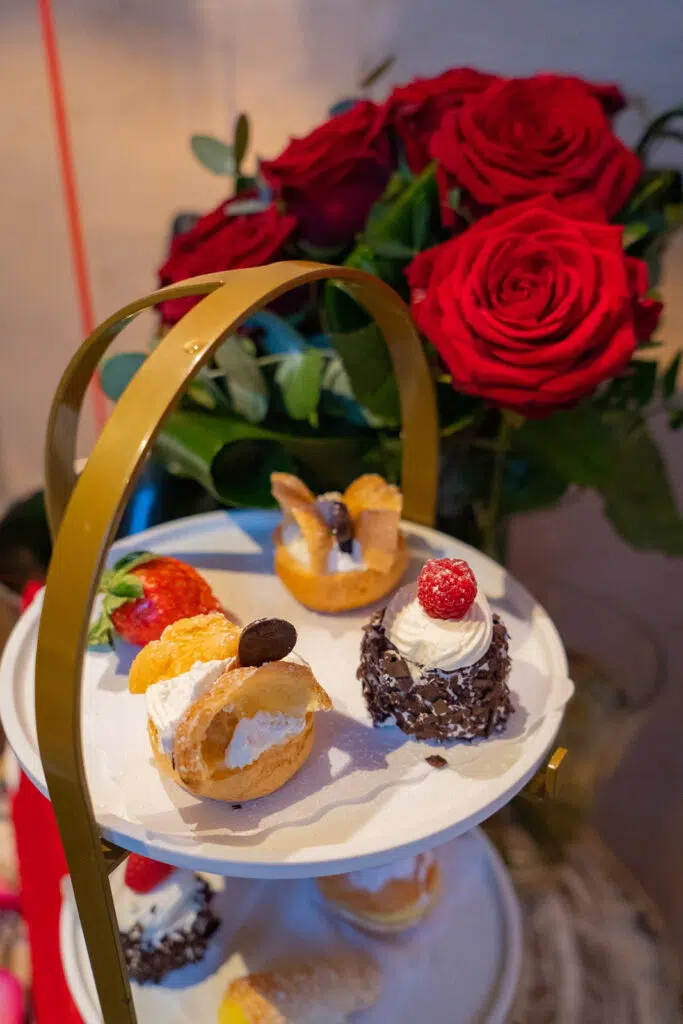 Mignardises
Selection of sweet and savoury treats in the room. (30€)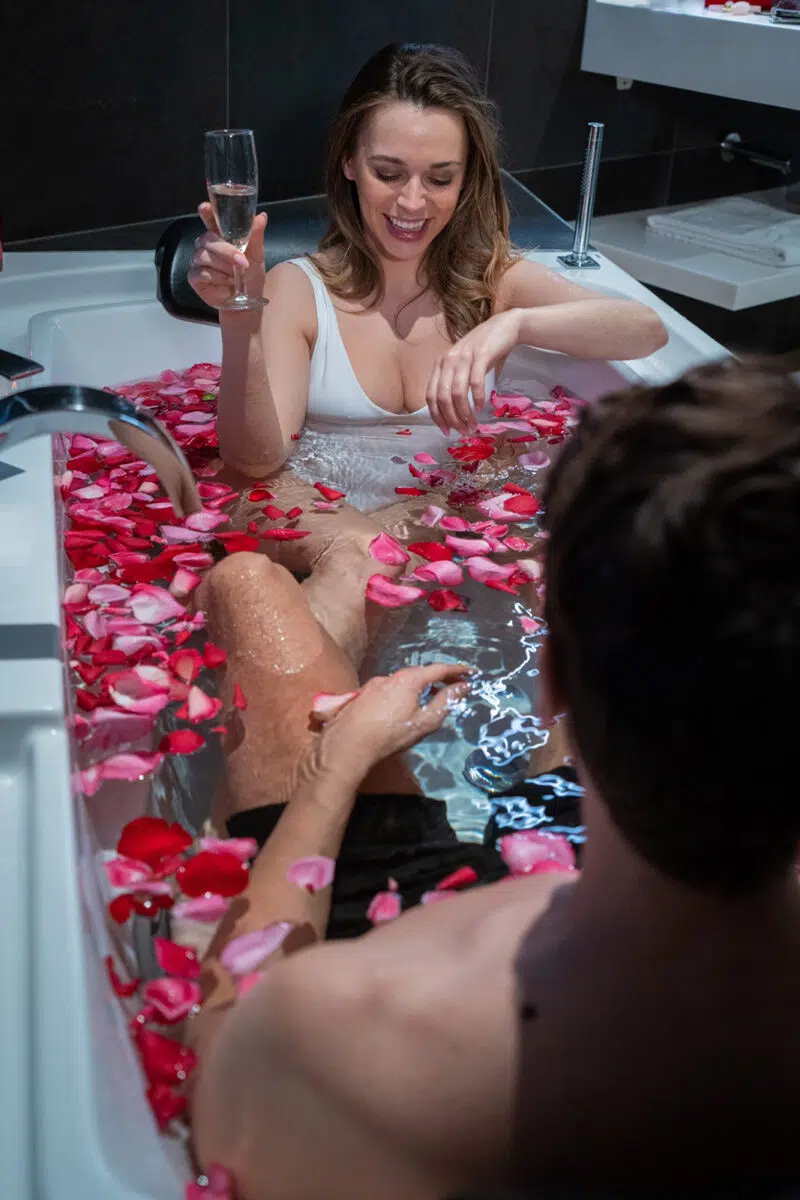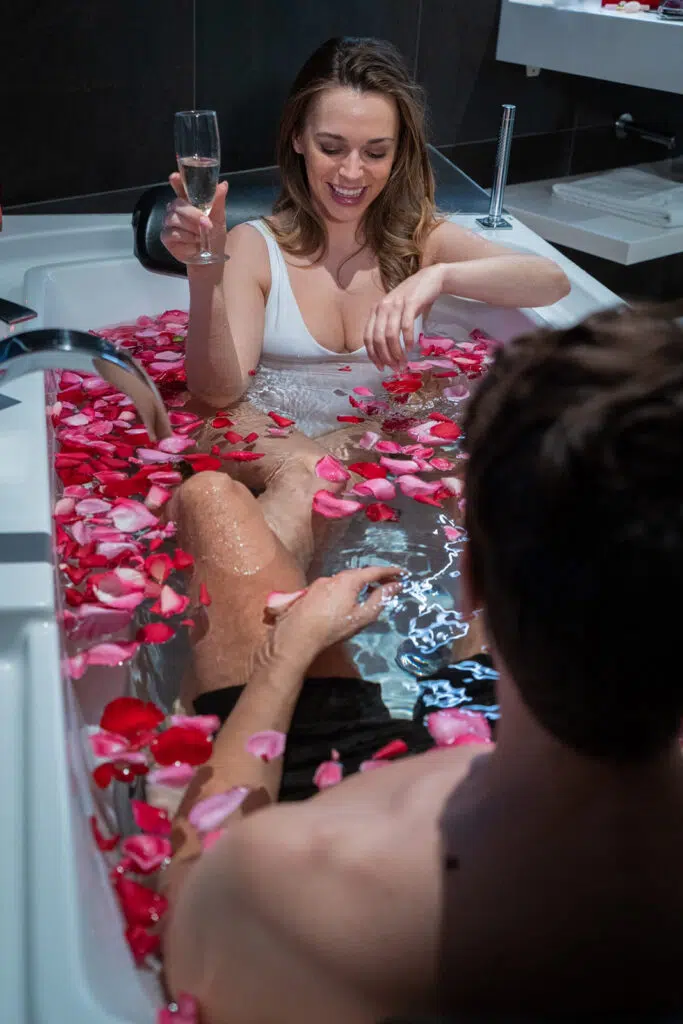 Fresh Rose Petal Bath
Enjoy a bath of fresh rose petals (40€).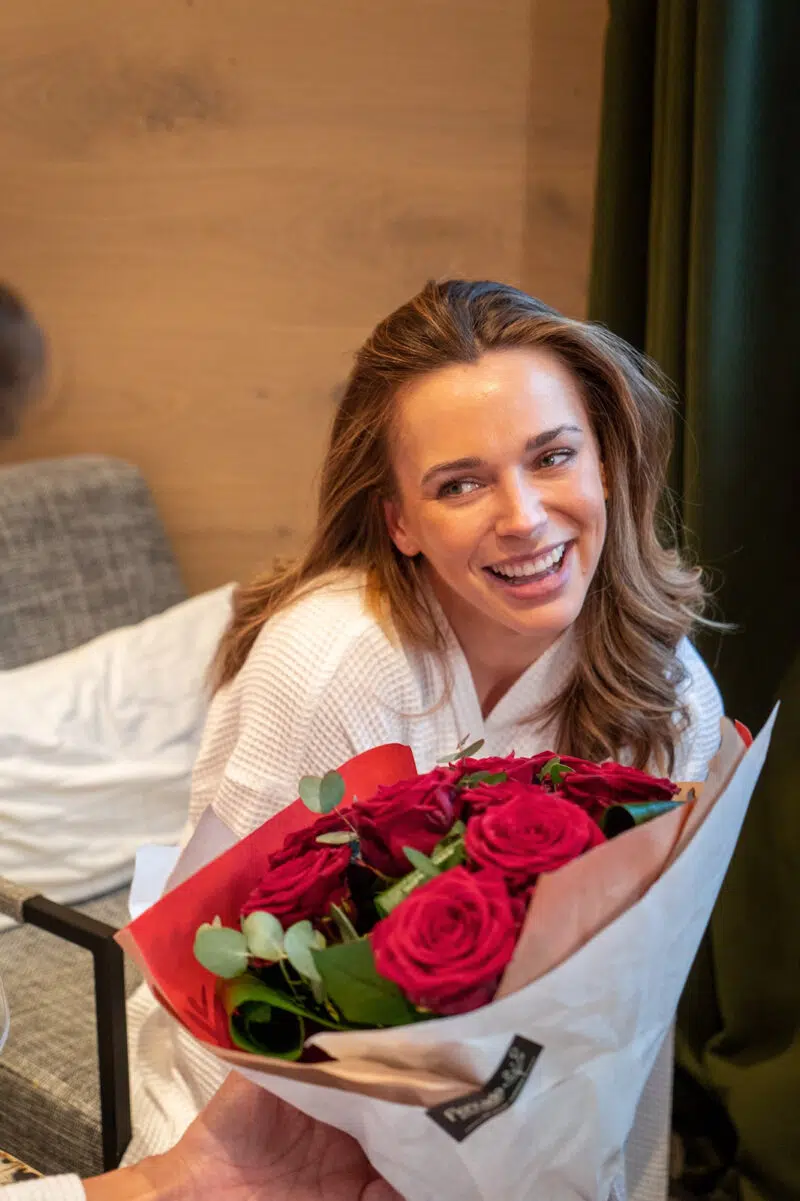 Bouquet of flowers
Surprise your half with a bouquet of flowers (from 55€).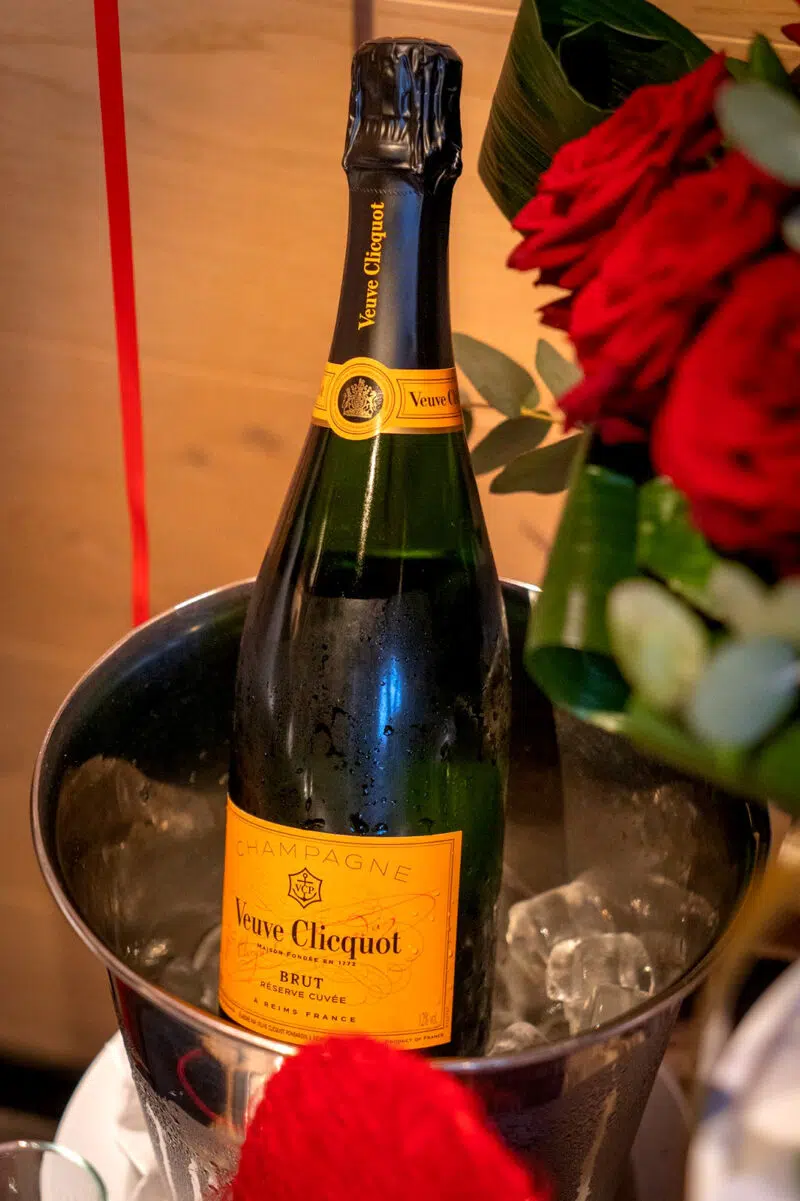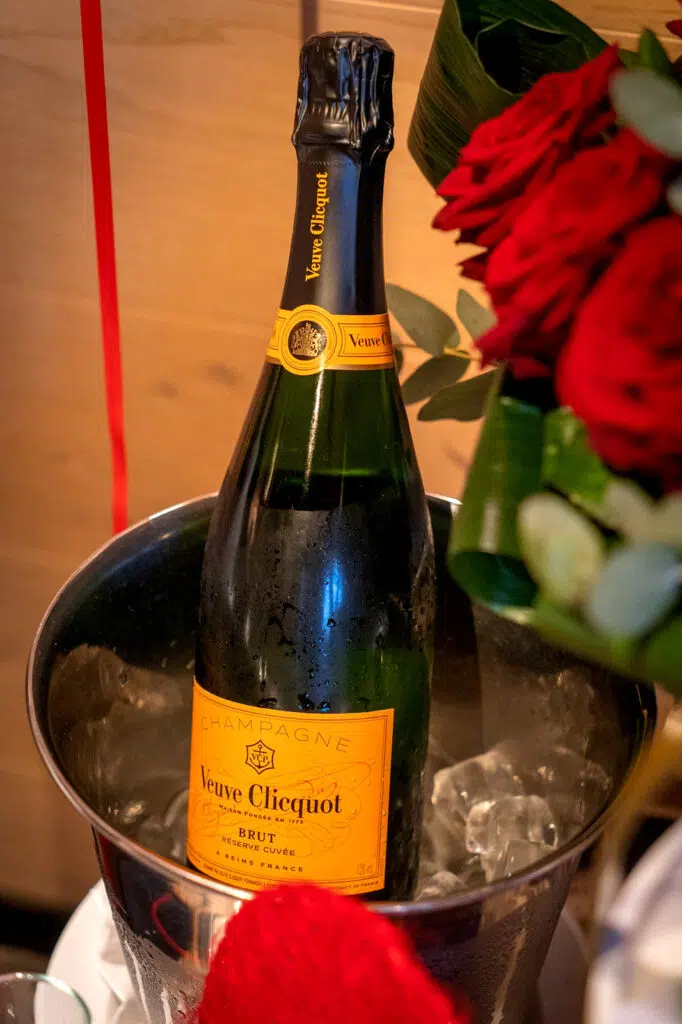 Bottle of bubbles
Choose the bottle of your choice in your room.